Principal
LINZI ELSE
RBS Dip TTC, AISTD Dip CB, DDE CB NB TB, RAD RTS, FCMI, FInstAM, FRSA
Linzi was born in Lincolnshire and trained at the Royal Ballet School where she was taught by some of the most renowned teachers in the world. She has received countless accolades as a dancer and has appeared for Ninette de Valois, the founder of British ballet, at the Royal Opera House, London.
Linzi was also trained to teach by the Royal Ballet School and graduated with their prestigious Teacher's Diploma in 1994, one of the most highly regarded teaching qualifications in the world. On graduation she was also awarded the Royal Ballet School's Anatomy and Physiology Prize.
Linzi is qualified to teach classical ballet in both Cecchetti Method (ISTD) and that of the Royal Academy of Dance (RAD) and holds the Associate Diploma qualification of the ISTD in Cecchetti Classical Ballet, Associate in National Dance and Diploma in Dance Education (DDE) in Cecchetti Classical Ballet, National Dance and Tap Dance. She is also qualified to teach repertoire, mime, Classical Spanish, Dalcroze Eurythmics and Benesh Dance Notation.
Her career includes working in fashion and for Virgin Radio. She has worked in production, stage managing bands, theatre and music festivals and has choreographed and produced dance productions for over 30 years, with some of her work appearing at the Lilian Baylis Studio at Sadlers Wells.
Linzi has been owner and Principal of the Rona Hart School for almost 30 years and is widely recognised for her ability to achieve the best possible results whilst still retaining a great sense of enjoyment.

Teachers
All teachers are DBS checked and qualified to teach their chosen genre. The school regularly updates comprehensive Health and Safety and Child Protection policies. Copies of these are available to all on request.
JANINE GRIFFIS DDE CB
Janine Griffis has studied the Cecchetti Method with many of the great proponents of the method including Cara Drower, Mary Stassinopoulos, Richard Glasstone and the late Joan Hewson. Janine is a member of the Cecchetti Legacy Group, which worked with Diane van Schoor and the Cecchetti Society Trust, to produce the first complete recording of the advanced work of the Cecchetti Method (Enrice Cecchetti Diploma.) She has over 10 years experience teaching the Cecchetti method and her daughter studied at Rona Hart for 13 years.
CLAIRE MILLER BA
Claire Miller is a tap dance performer, choreographer and educator based in London.
She has a degree in history, has taught in London primary schools and has over 6 years experience of teaching tap to children and adults.
Claire performs choreography and improvised work with live Jazz music and can be seen at various jazz festivals, jams and swing dance events across London and the UK.
Claire is most proud of her work for the internationally acclaimed Tapestry Dance Company based in Austin TX, for which she performed in multiple productions under the direction of Acia Gray, including "Just Tap" and "Of Mice and Music: A Jazz Nutcracker".
ELLEN PULLEN LISTD GB, AISTD MB, LAMDA
Ellen started dancing at age 4, here at the Rona Hart School of Dance. At 16 she went on to attend the prestigious Italia Conti Academy of Performing Arts, where she trained in all forms of dance.
Whilst there she took all her teaching diplomas and after leaving, spent 7 years dancing professionally in Europe, the Middle East and the Far East. She then returned to Rona Hart where she has now been teaching for over 35 years.
CLANCY RYAN BA
Clancy trained at ArtsEd in musical theatre and graduated with a first class honours degree in 2018. Her professional credits include Kiss Me, Kate (Sheffield Crucible), Back to the Future (workshop) and the RSC's new hit musical, The Boy in the Dress.
Clancy has over 8 years teaching experience, working across London and strives to create a warm class environment where students feel they can freely express themselves and develop their skills.
HENRY CASH
Henry started playing the piano at age 6 and formal training at age 10. He entered Chetham's School of Music in 2012 and then the Royal Academy of Music in 2017 where he currently studies with professor Rustem Hayroudinoff.
He has given numerous performances in prestigious concert halls around the UK and abroad including Rachmaninoff's first piano concerto (twice with the Chetham's Symphony Orchestra and once with the Bristol Classical Players). He has also enjoyed competition success being appointed Pendle Young Musician of the Year in 2016 and Kirklees Young Musician of the year in 2018.
Over the years, Henry has collaborated with other musicians such as violinists, violists, cellists, trombonists and singers and, since 2018, has played as a ballet accompanist. He believes that these collaborations have made him a better, more rounded pianist.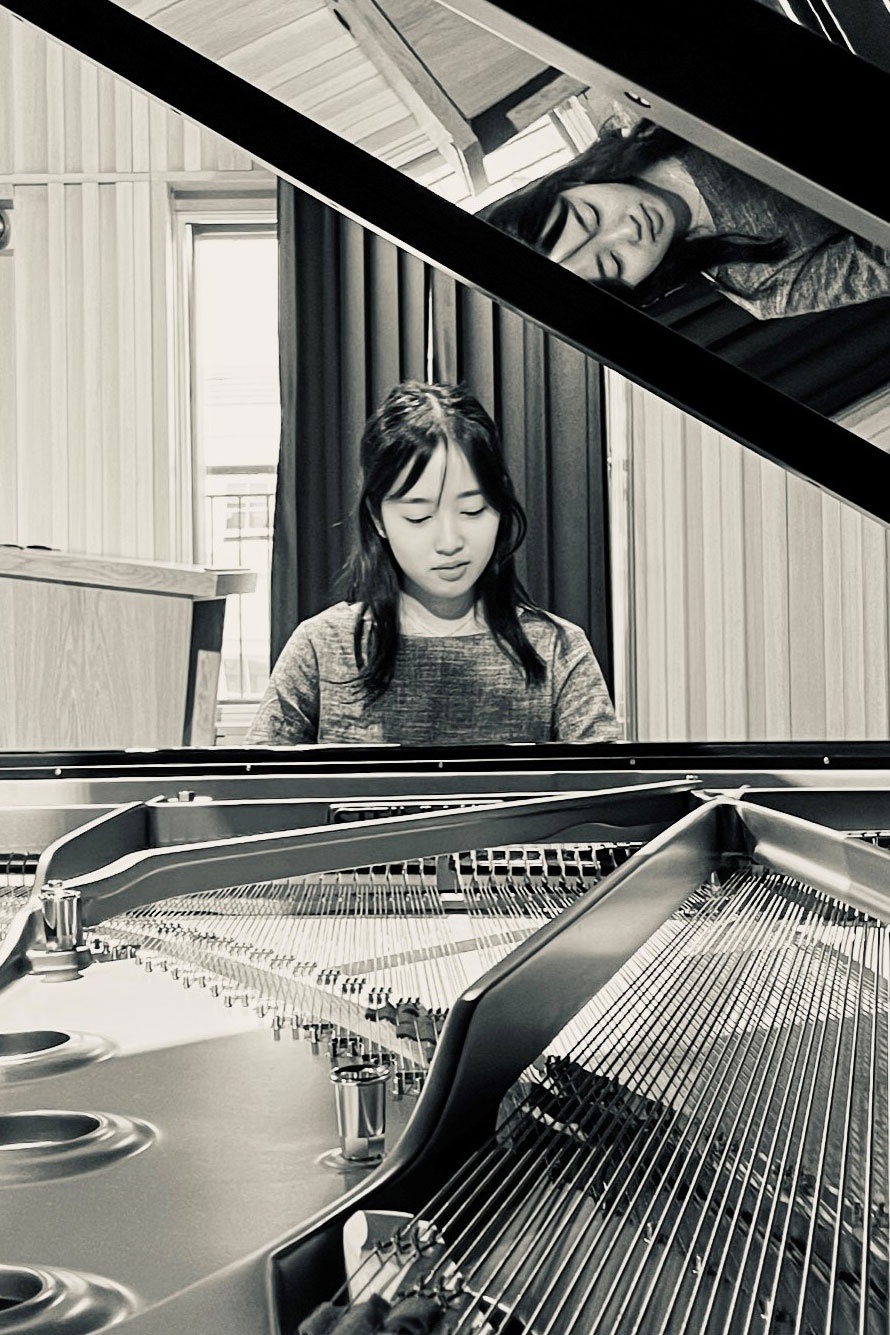 WING TUNG FAN
Wing Tung Fan is a second-year undergraduate at the Royal Academy of Music, studying under renowned teacher, Tatiana Sarkissova, alongside regular chamber music coaching with Andrew West. At the age of 17, she was awarded the Licentiate of the Royal Schools of Music (LRSM) in Piano Performance and has already performed in several of China and Hong Kong's most favoured concert halls including Suzhou Science & Cultural Arts Centre, Hong Kong Culture Centre, Hong Kong City Hall, Tuen Mun and Sha Tin Town Hall, etc. and has been a top prize-winner in the HK Schools Music Festival.
Masterclasses have included Christopher Elton, Mei-Ting Sun, Adrian Brendel, Richard Ireland, Michael Foyle, Julie Kuok and Mayumi Fujikawa. Whilst being a highly regarded soloist, Wing Tung is also a very passionate chamber musician working in duets, trios, accompanying singers, string players, etc.
RUI WU
Rui Wu is currently an MA student at the Royal Academy of Music.
She studied piano with her mother from the age of three until 2009 when she entered the Gulangyu Piano Academy of Central Conservatory of Music where she studied with Professor Huili Li and Professor Ying Wu.
Rui has won many international piano competitions and Yamaha scholarships, has participated in chamber music concerts, the Beijing Youth Art Festival, Piano Art Festival of Central Conservatory of Music, ensemble concerts and public performances including at the the Dimenna Center for Classical Music, National Library Concert Hall, The Angela Burgess Recital Hall, Steinway Concert Hall and the Imola Concert Hall. She has collaborated with symphony orchestras to perform Yellow River concerto, Rachmaninoff No.2 Concerto and in 2015 held the "Magic Tour" recital concert in many Chinese cities. She has also performed for the British Embassy, the Central and Eastern European Countries Cooperation New Year Gala and the Ceremony of Bazaar and FarFetch.